Haus!!
Land area is 1500 sq m. (453 Japanese Tsubo).
Building land is 388.97 sq m. The rest is designated as forest land, 1111.07 sq m.
Haus: Total area about 173 sq m.
First floor is about 91 sq m; second floor 64 sq m. plus an 18 sq m. 3rd floor attic space
Haus plans are at the bottom of this page.
Front view from bottom of first section of garden, Oct 2011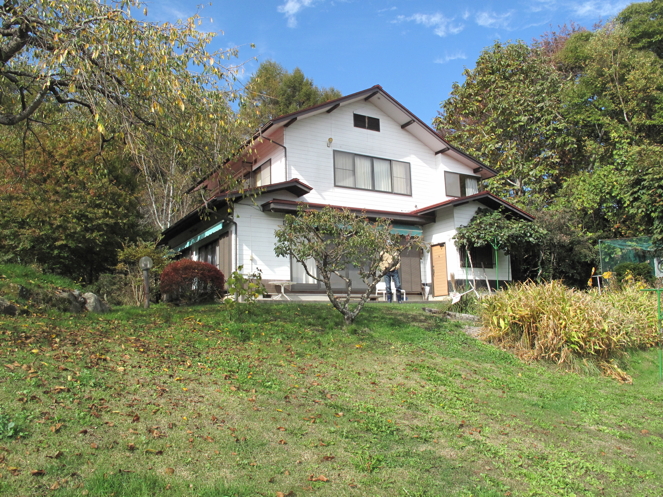 View from in front of greenhouses (and Daddy Longlegs), Oct 2011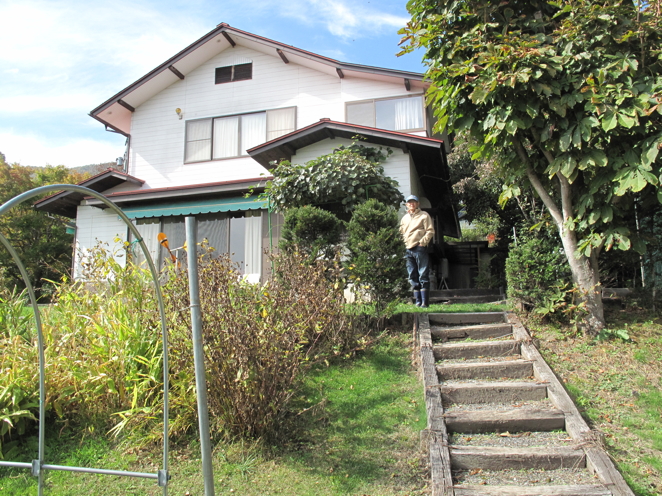 View from far corner of garden, Oct 2011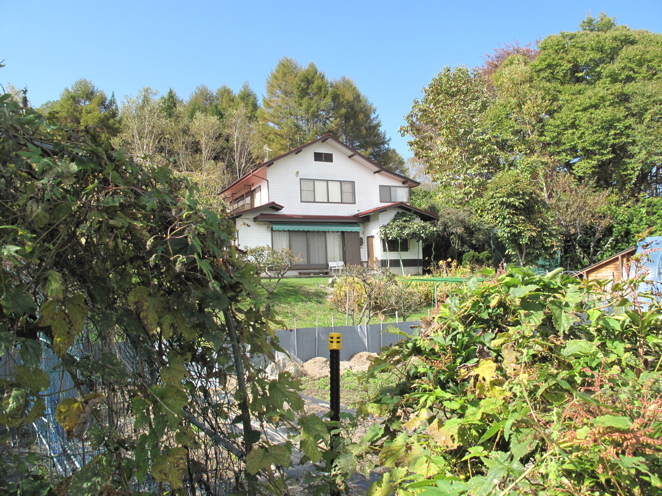 Another view, mid-May 2012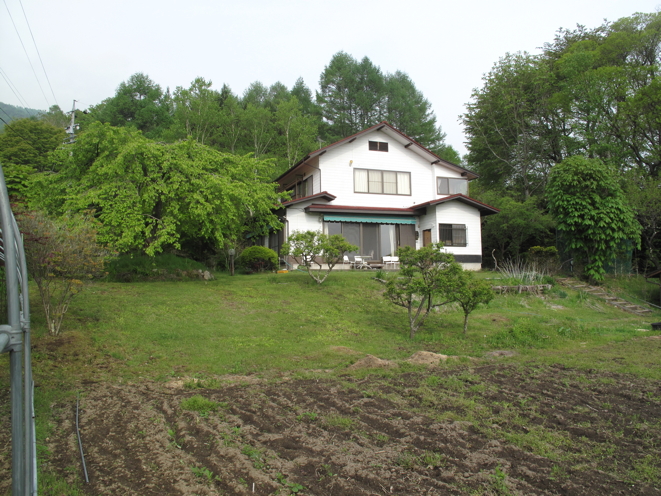 View from corner of lawn at sunset, Oct 2011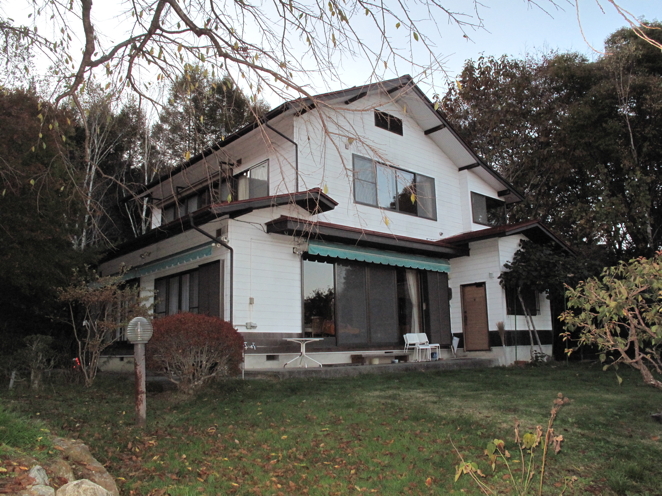 Same view, mid-May 2012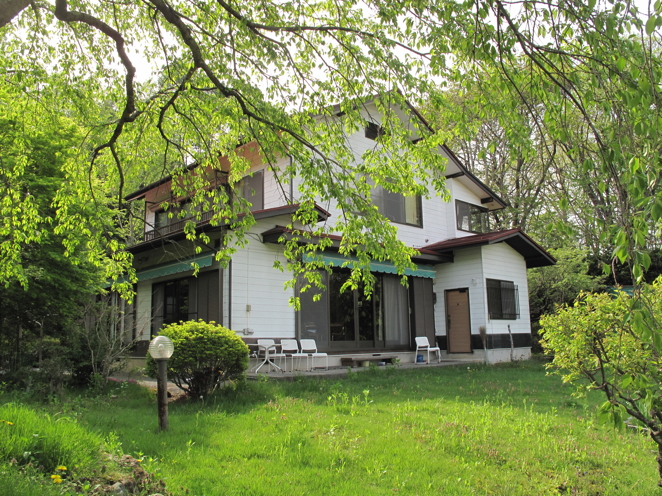 View, March 26th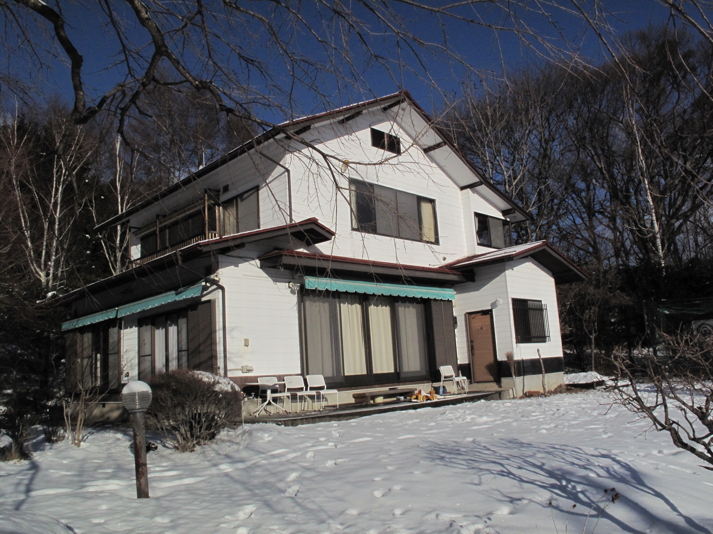 From another corner of garden, Oct 2011
The grey screen is to prevent wild pigs from entering the garden and eating everything.
Apparently pigs can't see through it so they don't enter.
Of course, gardeners also have to contend with berry-picking birds, eat-anything deer, monkeys, and even the odd bear !!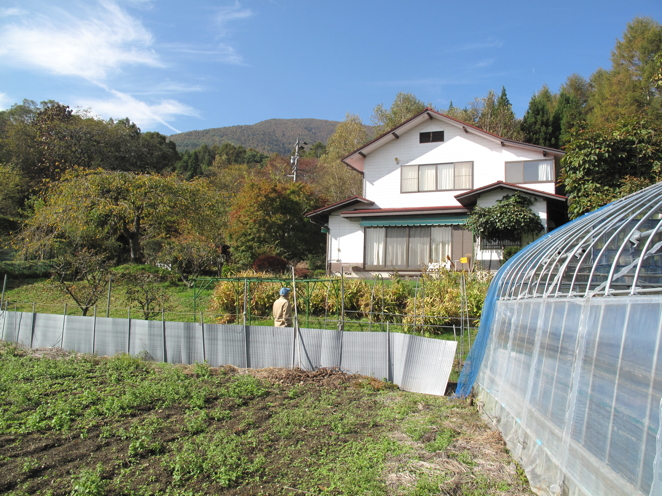 Same view in mid-May 2012 early in the morning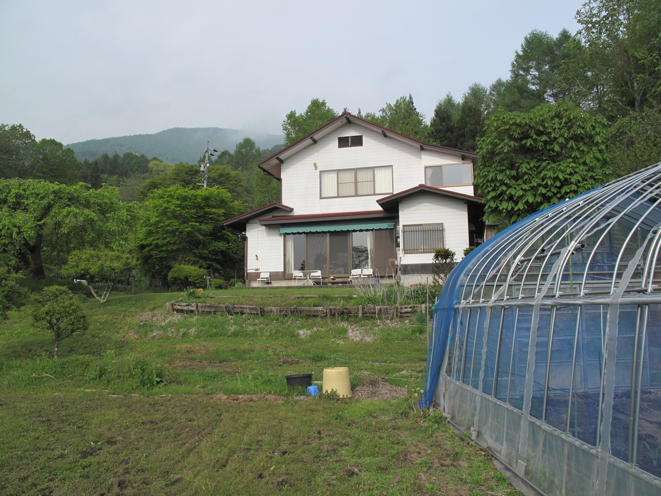 Work done to remove the grey plastic screen and a little cultivation, March 26th 2012.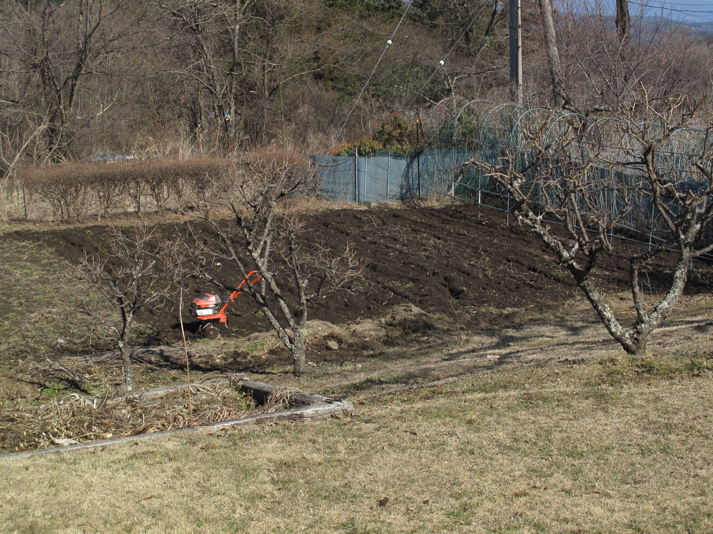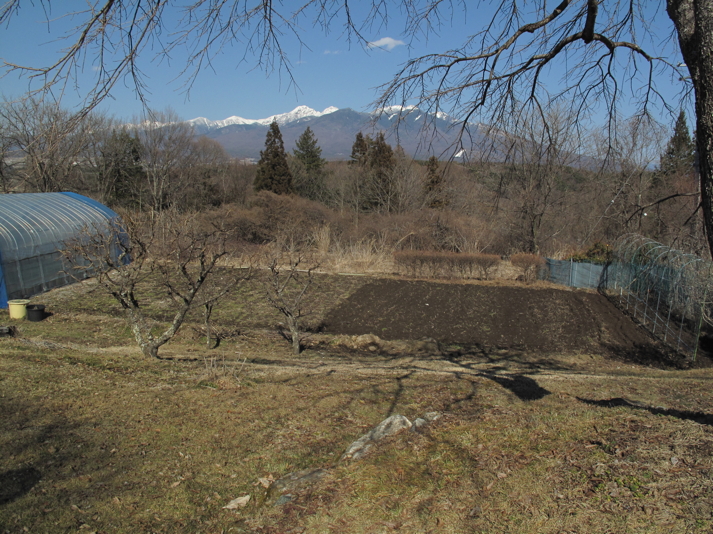 View of mountains from 2nd floor study window, October 2011

View of mountains from patio, early December 2011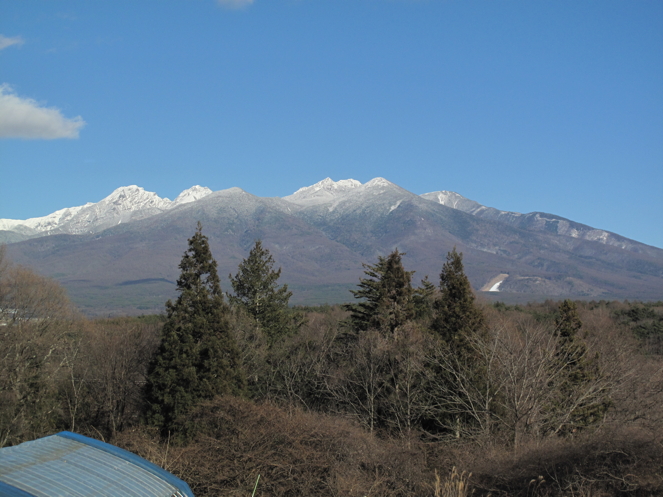 View of mountains from patio, March 26th 2012


View in March, 2012.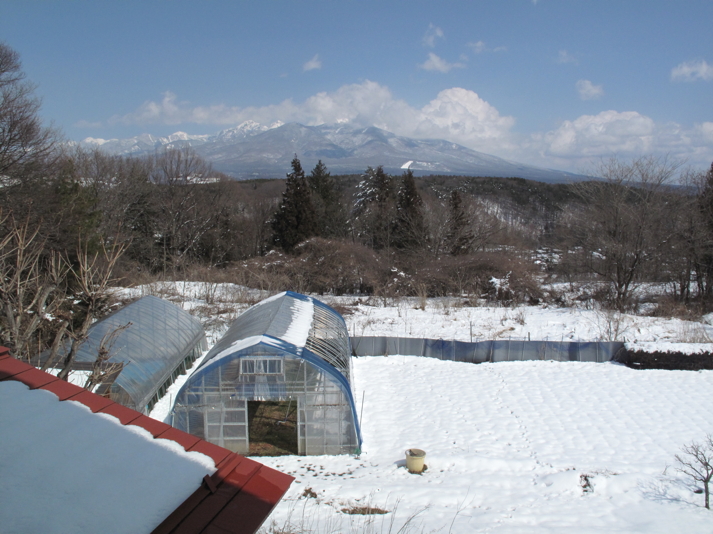 Fresh snow on the peaks in mid-May, 2012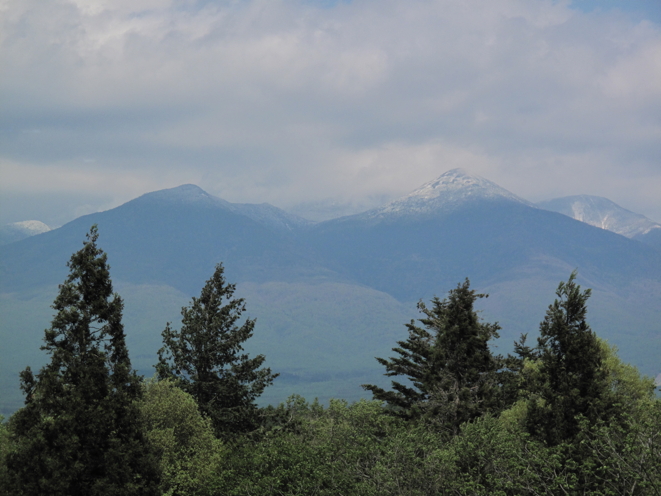 April 2012, early Spring. Crocuses finished, daffodils just starting ... !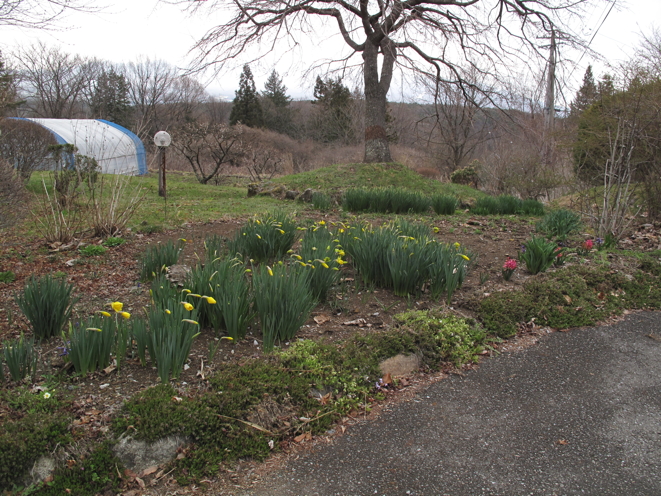 Breakfast in the garden in Spring; May 19th 2012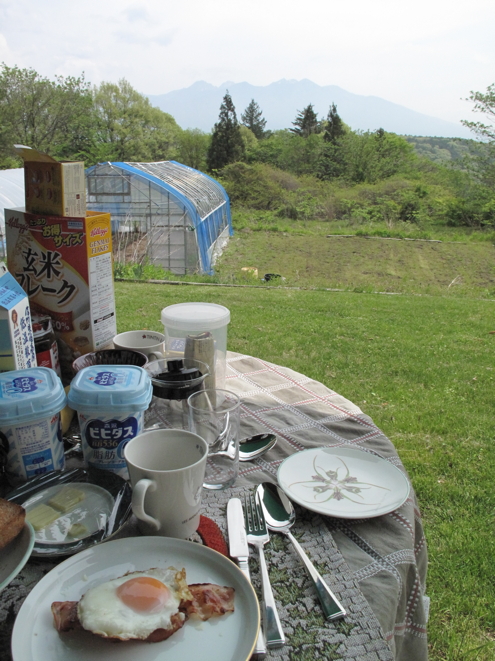 Pheasant in the garden. We can otherwise hear him a lot, squawking and flapping his wings.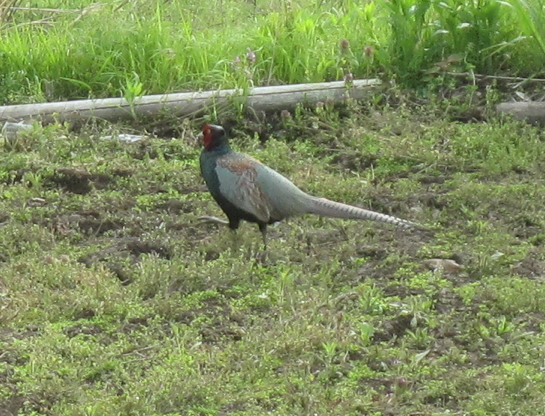 Greenhouses, Oct 2011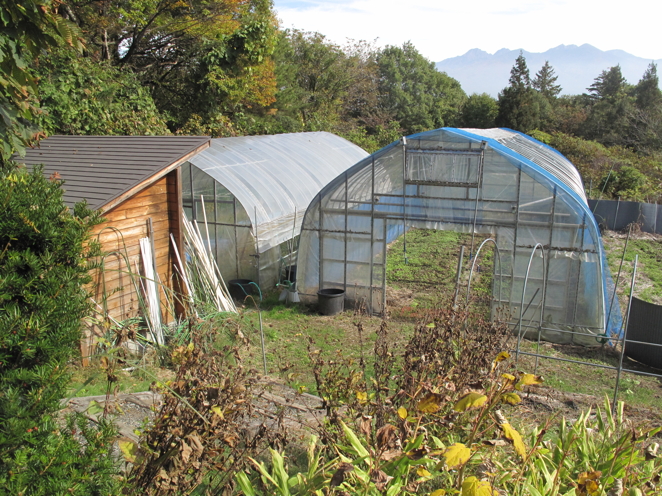 First attempt at agriculture: tomatoes, maize, peas and beans; mid-May 2012

Entrance gate, Oct 2011.
View of beautiful Japanese maple (momiji) starting to come into autumn colours
Room enough inside for about 6 or 7 cars !!
The tree to the right of the gate is a heavily-trimmed magnolia.
There is a small trout pond (OK for rainbow trout) inside the gate to the left, supplied with fresh mountain stream water (I forgot to take a photo ... oops !)

Small lawn in front of haus looking towards cherry near entrance. Good for bbq ! The vines close by at the right are kiwi fruit.
There is also a big chestnut tree at the back of the house behind the garage. , Oct 2011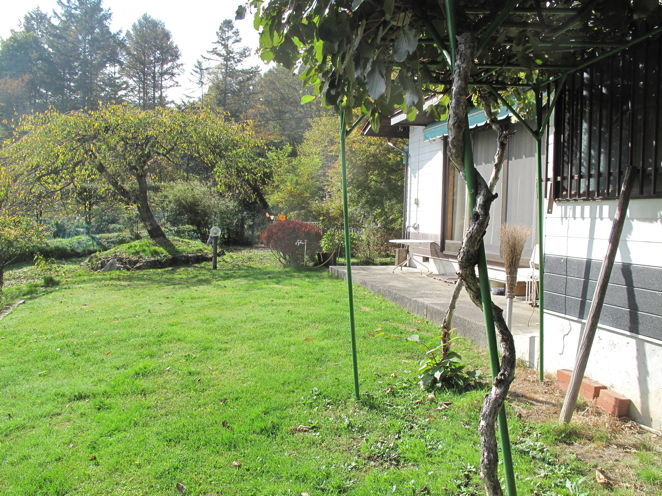 Garage (chestnut tree behind) and haus entrance (next to red postbox), Oct 2011.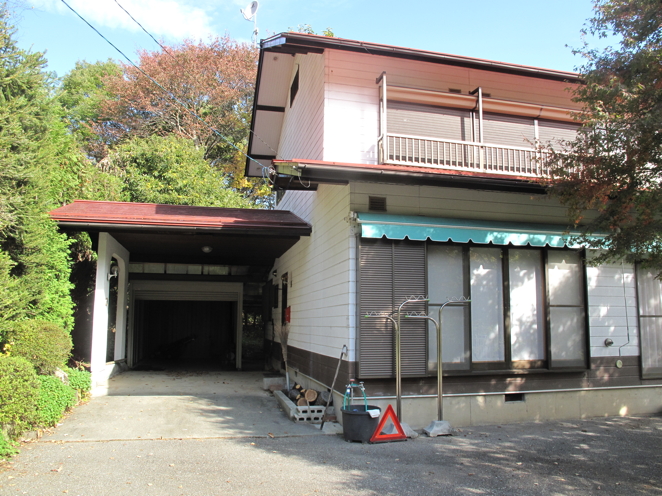 Entranceway in Spring, May 17th 2012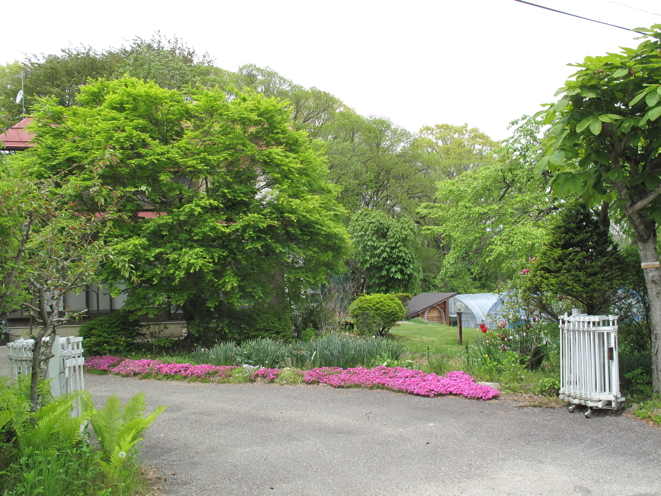 Near the entranceway, mid-May but still there are daffs, tulips, and magnolia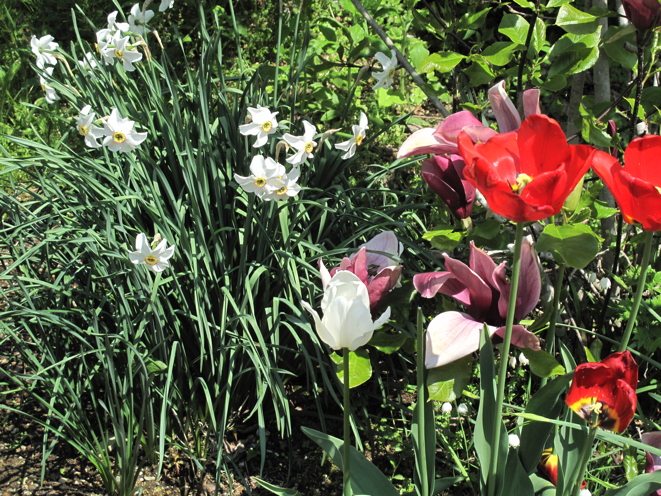 View towards kitchen from end of living room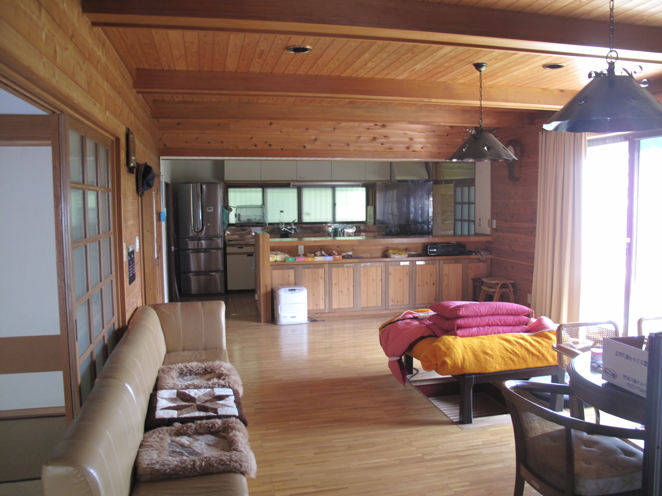 View of Living room from kitchen counter (living room is 35 sq m)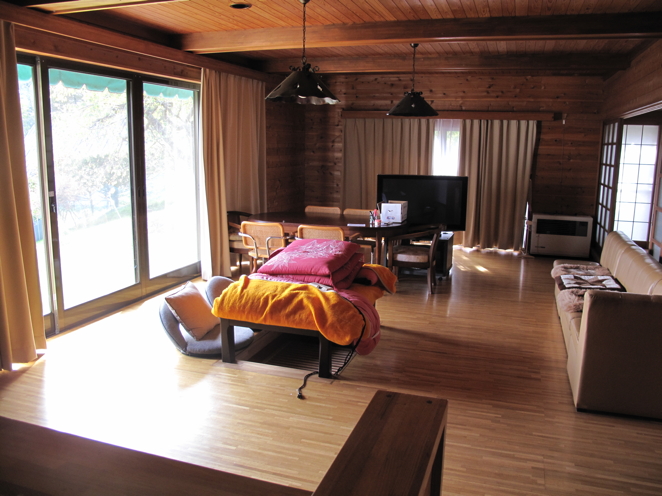 Living room ceiling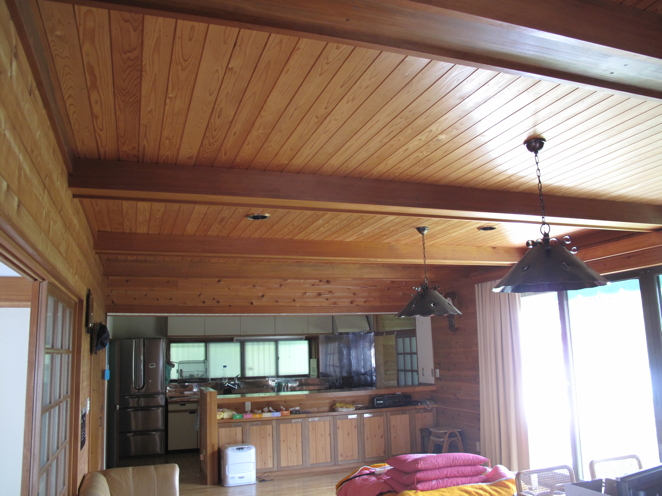 view of 10 mat tatami room off living room (it has sliding glass doors)

10 mat tatami room (16 sq m)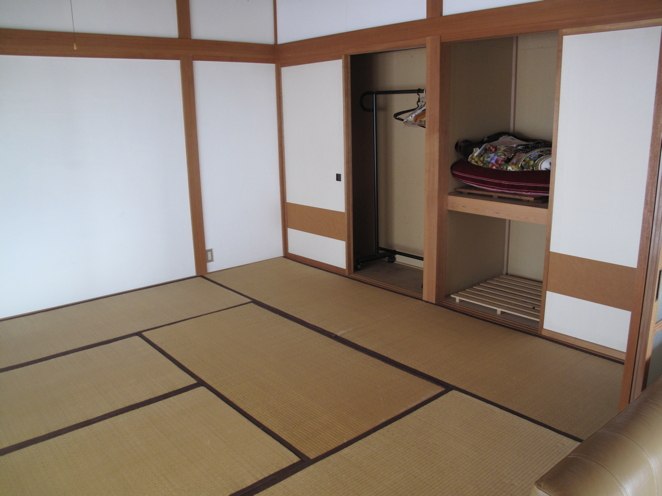 10 mat room looking through the window with the shoji screen open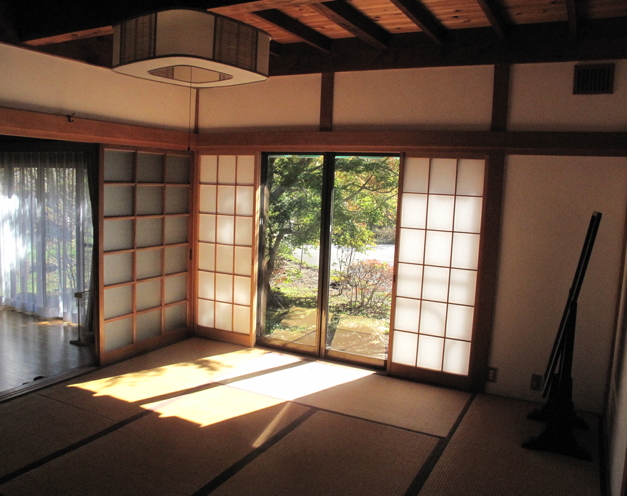 10 mat room ceiling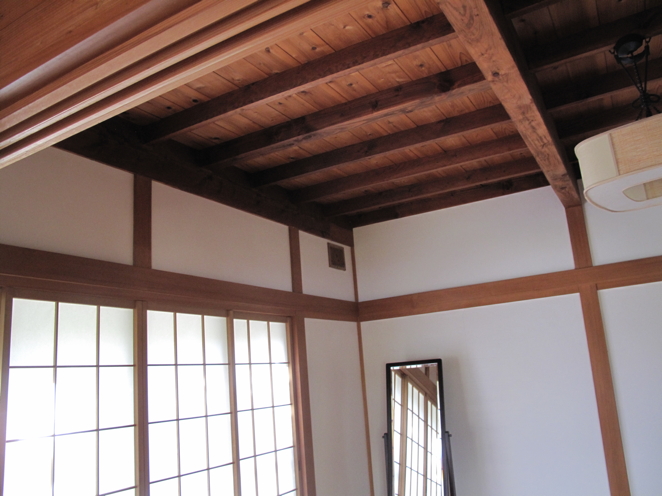 Kitchen (12.5 sq m) which needs Bob's DIY ! (kitchen has a 5 sq m "mud room" next to it which leads to the back garden)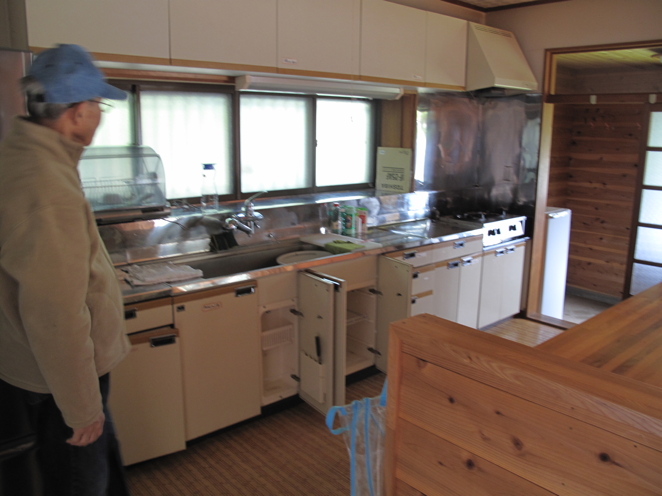 Kitchen counter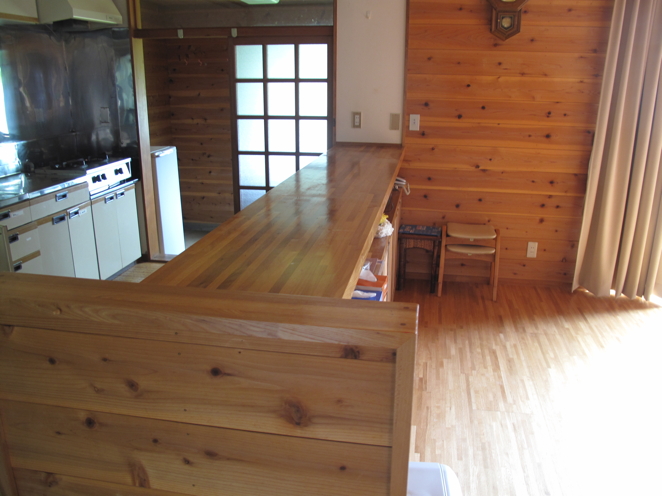 Looking towards genkan (means: house entrance)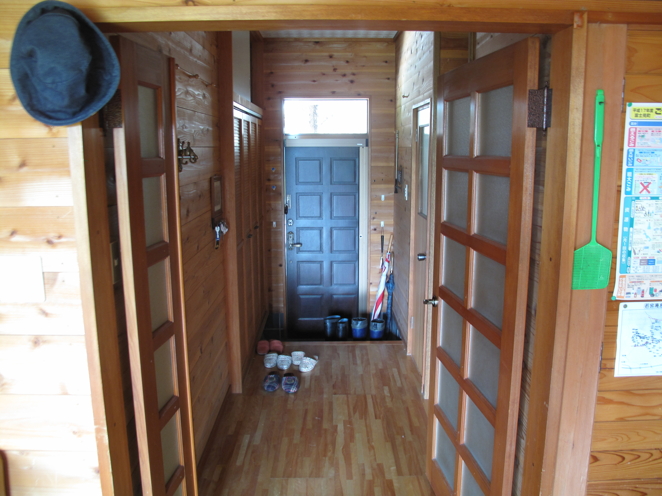 Stairs looking up

Stairs from second floor looking down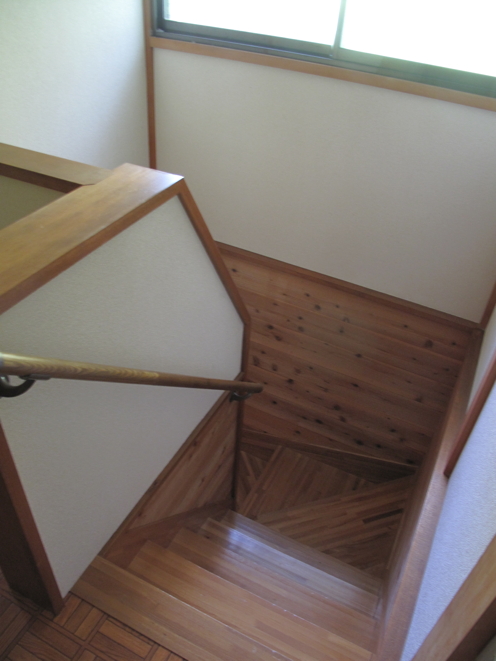 Two adjoined 6 tatami mat rooms upstairs (each 10 sq m)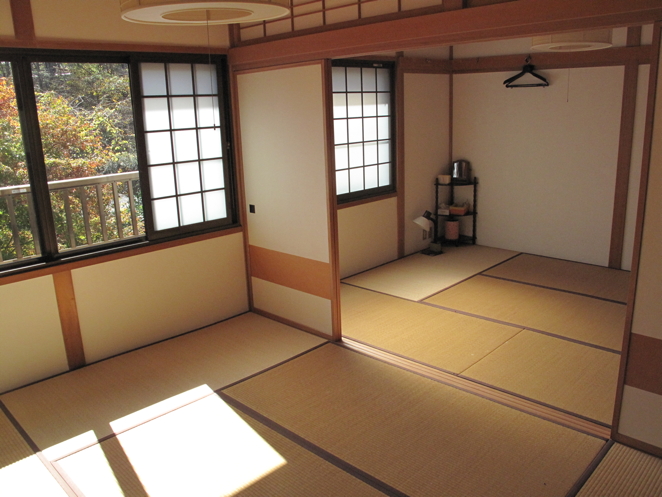 View from upstairs tatami room window, Oct 2011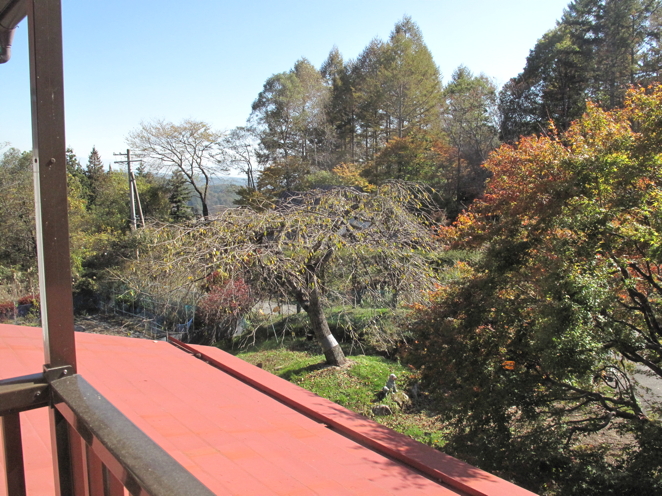 Main bedroom (18.5 q m) looking towards wardrobes (window view is to the mountains).
There is an L-shaped study room next to the main bedroom (12.5 sq m and a nice view to the mountains !)
The study room has the ladder to the attic space.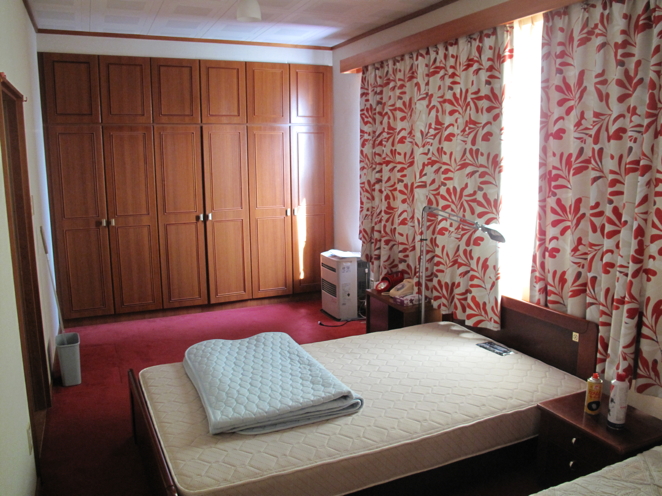 View of main bedroom from wardrobes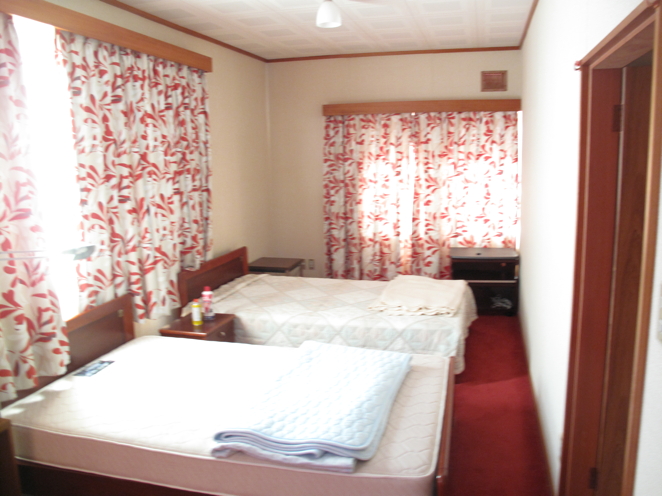 View from main bedroom window, Oct 2011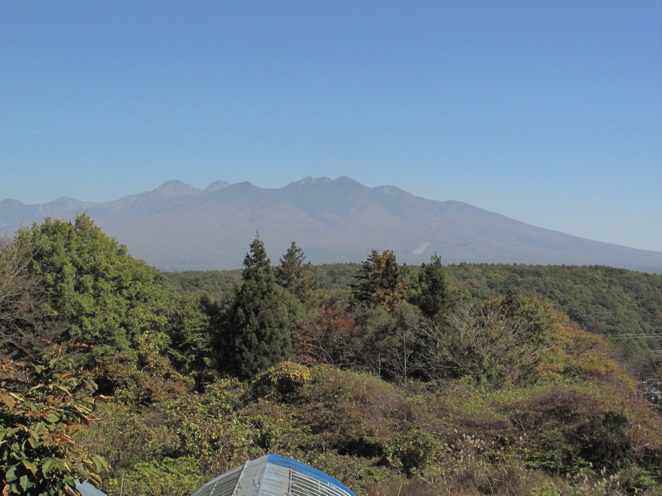 Downstairs toilet and senmenjo (Ah! Japanese slipped out again ... senmenjo means simply wash basin)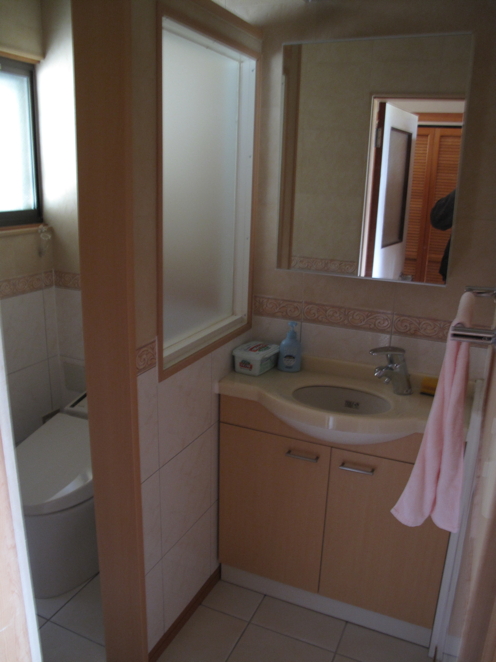 Bathroom (downstairs near kitchen)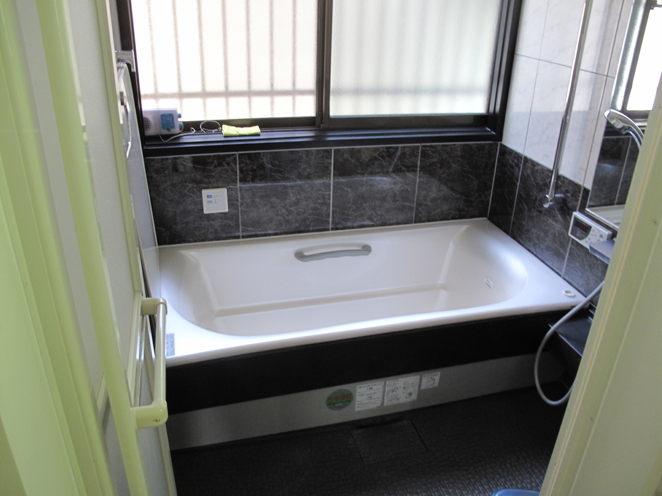 Bathroom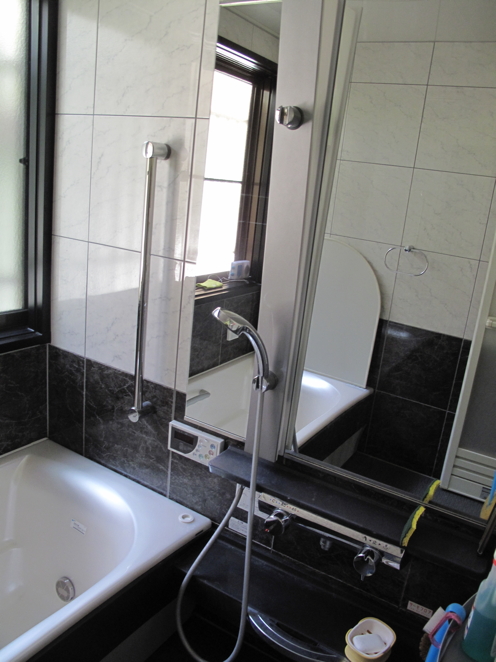 Bathrooom washbasin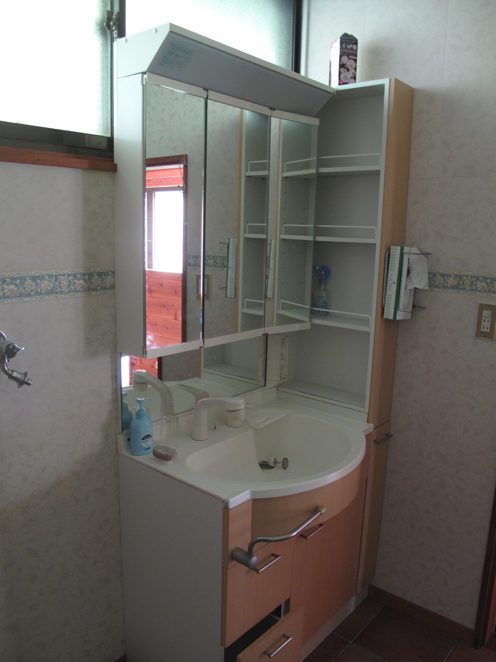 Upstairs toilet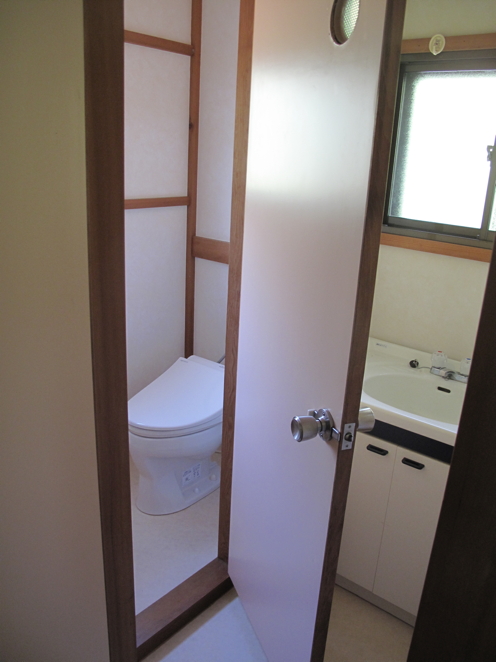 Ladder to attic space; inside the L-shaped study.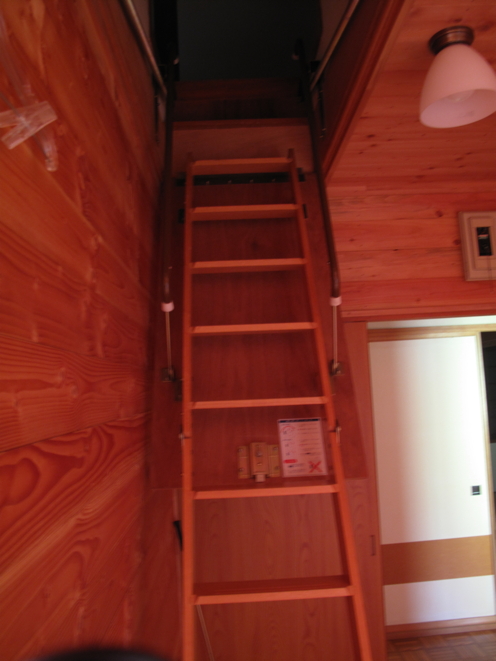 Attic space (18.5 sq m.) Height of room is about 1.6 m in the middle
The room is completely insulated above and below, and walls.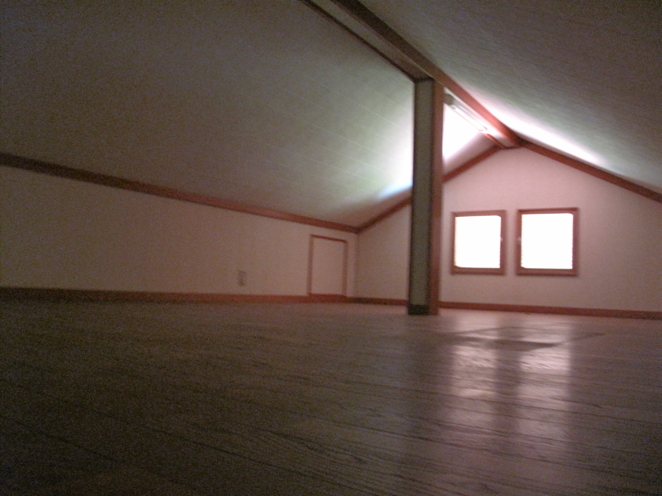 Attic space, other end !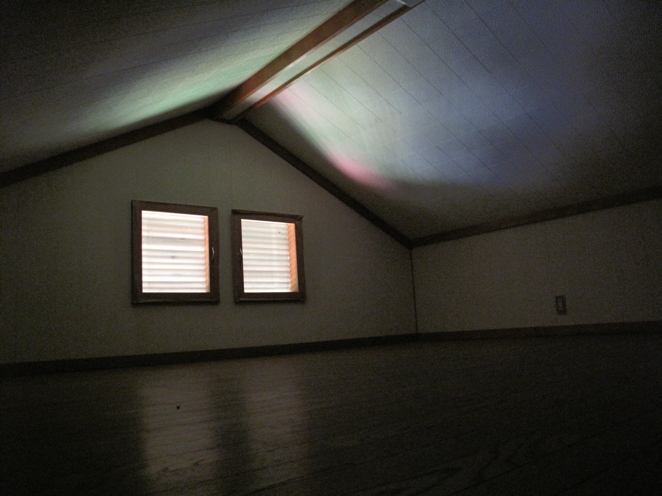 Google shot : You can Google-map by inserting this:
Nagano-ken, Suwa-gun, Fujimi-machi, Fujimi, 6993-1
It'll hit the house write on the head !
Or ... click on this link : Bob's Place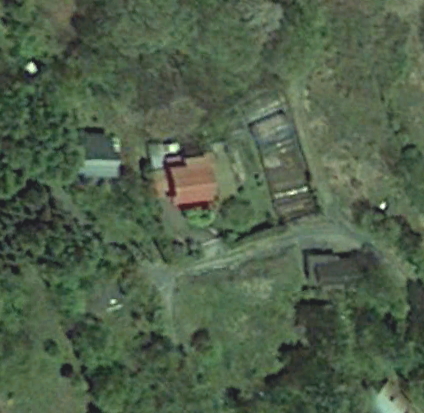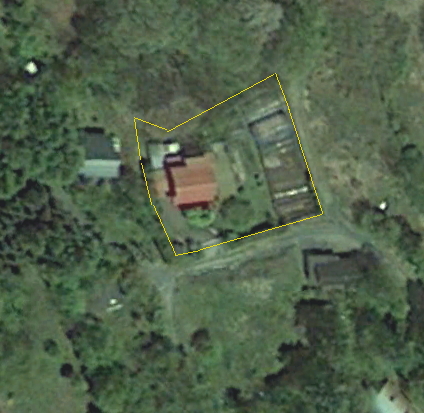 Land Plan :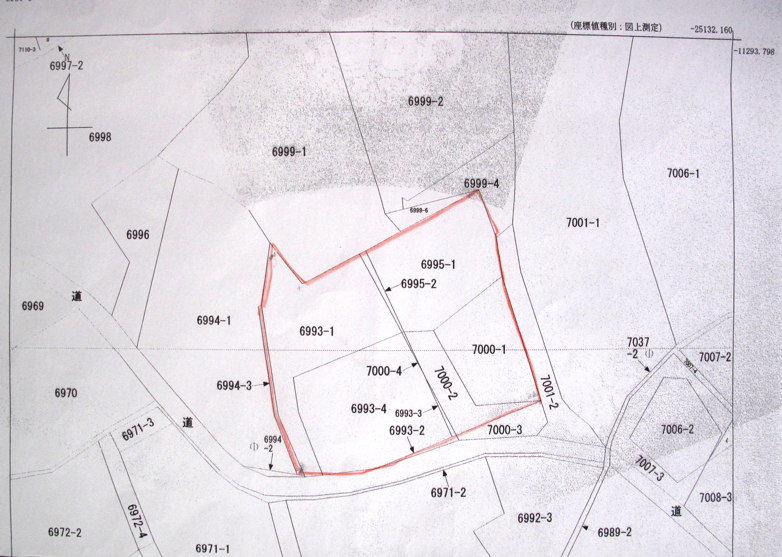 haus plan first floor :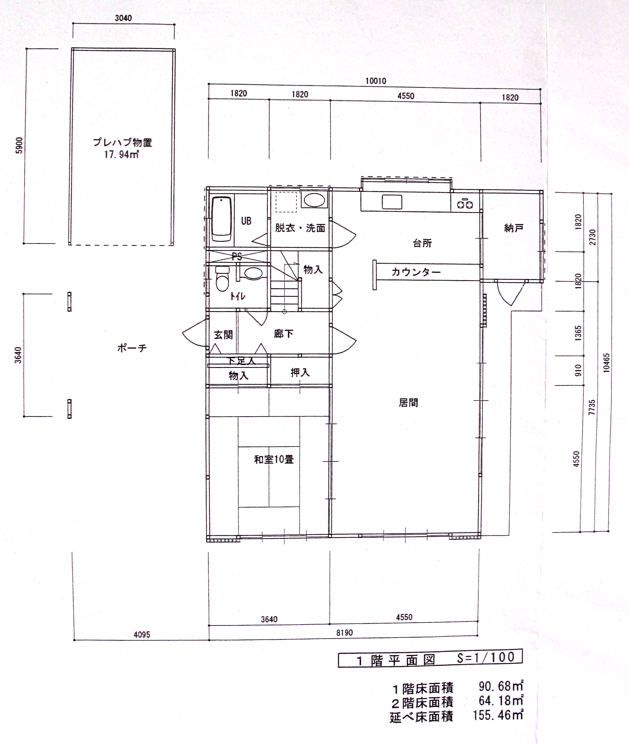 haus plan second floor :